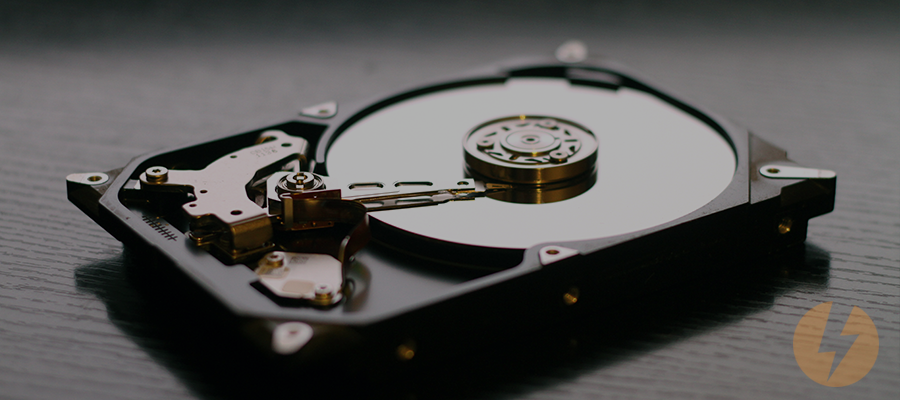 DAEMON Tools Ultra allows mounting various types of images, including uncommon and specific ones. In addition, the latest versions of software mount ZIP archives protected with passwords. I'm sure you know how to extract ZIP files using the appropriate tool. In this post, I'd like to share, when it is better to mount ZIP than to extract it and how to do it fast and easily.
Let's start with one example. Recently, I have downloaded some software, which I need at work. As it sometimes happens, the setup file was presented by ZIP archive with numerous separate files. Moreover, it was extremely large. What should I do to install the application? There are several options, and I'd like to discuss them all.
Opening ZIP files as a stream
The easiest and most convenient way to get access to components of archives is opening ZIP files. I can do it using regular ZIP extractors. All I need is double-click the file.
After opening ZIP files, I see the whole list of components which are stored there. I can even execute some of them but not always. Many files are connected, and if some file uses another one stored in the archive, then it won't be executed until the archive is not extracted.
Commonly, the system doesn't allow opening ZIP files as a stream when it goes about the archives with setup files. The same is about Flash and HTML formats. So this way to work with archives is not appropriate in lots of important cases.
Let's extract ZIP files
Well, if I can't get full access to ZIP archives, then I need to extract them to some temporary folder. In this case, it's easy to work with unzipped files just like with any others. I think you know how to extract ZIP files using appropriate tools like 7-Zip or WinRAR, and it is not the topic of the post. I would like to look at cases, when it is not a good idea to extract ZIP files.
I face the first disadvantage when thinking about my hard drive. Well, small 10 MB archives won't occupy much space, but 2 GB of temporary files is really a lot. No matter how big my hard drive is, I don't want to lose its free space.
Also, I don't want to waste my time. However, to extract ZIP files I need several long and tiring minutes or even hours if the archive is big. Time is money, and it is a pretty annoying disadvantage.
The last but not least con refers to password-protected archives. Let's imagine a situation. I have ZIP archives with confidential data, and I need to work with them from time to time. I extract ZIP files and do whatever is necessary. Then I have to delete all the temporary files, because unpacked archives are not password-protected and it is not safe to leave them. Tomorrow I will need to work with these files again... And again, I will have to waste lots of time to extract ZIP archives.
Why to mount ZIP files
All above mentioned ways to work with ZIP archives have some disadvantages. Now I'd like to show you how to avoid them all. Yes, that is when you may need to mount ZIP but not to extract or open it. DAEMON Tools Ultra allows me to mount ZIP archive just like an ordinary image. In this case, I get a virtual drive with a virtual disc, which contains all the files from the archive. And I can freely work with them.
To mount ZIP archive, I don't need additional free space on my hard drive. I don't even need to define the folder for the components of the archive to be unpacked to. I just click Quick Mount button and that's it! So, this way is the fastest and easiest. Also, I can unmount a ZIP file in a few clicks, so my password-protected archive will also be safe.
How to extract ZIP files as a virtual drive in DAEMON Tools Ultra
Now you know when it is better to mount ZIP files, and I'd like to describe you how to do it using DAEMON Tools Ultra. First, I need to download and install the application. You can start with a free trial, which you can get having clicked the button below.
To mount ZIP archives, I open the main window and click Quick Mount button:
Then I locate the zipped file on the hard disk. And in a few second, my archive is ready to use: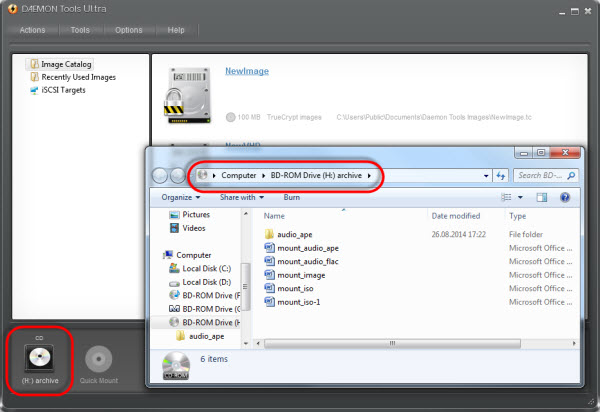 No matter how many files are stored in the archive, it will be mounted just in a second. Yes, only two buttons and a few moments are needed to start working with ZIP files with DAEMON Tools Ultra. It is pretty simple, isn't it? Other ways of how to mount ZIP files or virtual images are described in the help guide.
Do you mount ZIP archives? Are there any other applications which know how to extract ZIP files as virtual drives? Write me in the comments below.