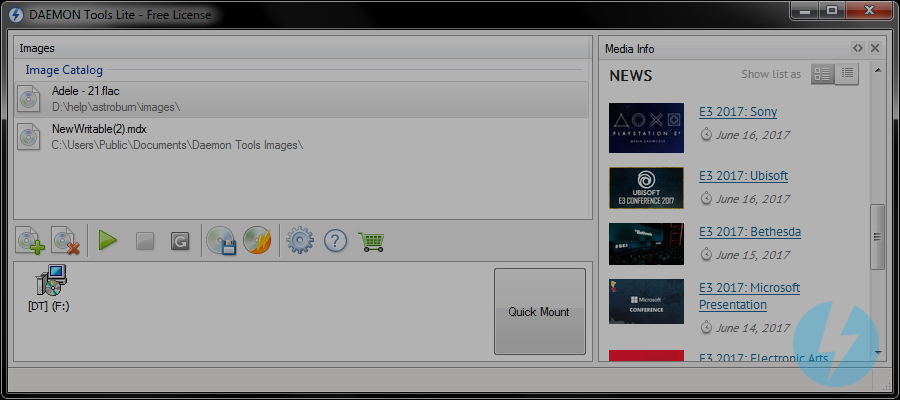 Everyone who has ever tried to mount ISO images knows that DAEMON Tools Lite is free, smart and easy-to-use imaging software. February 26, 2015, the brand-new version of this well-known application hit the web.
I'd like to try all new features in action and explain how to mount an image with upgraded DAEMON Tools Lite 5.
How to mount an image with Quick Mount option in new DAEMON Tools Lite
DAEMON Tools Lite 5 introduces a new way to mount disc images. It becomes much easier and handier! Let me remind you how DAEMON Tools Lite worked previously. To mount ISO images, you had to perform two steps: create a virtual device first and mount it with a selected file then.
Now everything is pretty simple, cause DAEMON Tools Lite does the whole work. You choose an image to mount and the application creates and emulates a virtual drive. Just mount ISO images and forget about the details!
Let's see how to mount with DAEMON Tools Lite 5.
Have you already updated your DAEMON Tools Lite? If not, feel free to download the free version below:
As I've downloaded and installed the program, I open the main window and click Quick Mount button. It allows me to find the needed image on the hard drive: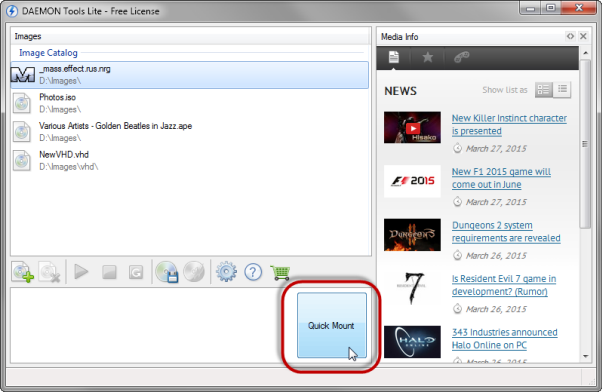 Also, I can mount an image from Images catalog. Usually, I just double-click it, but you can use the contextual menu or drag and drop an image to the Devices section: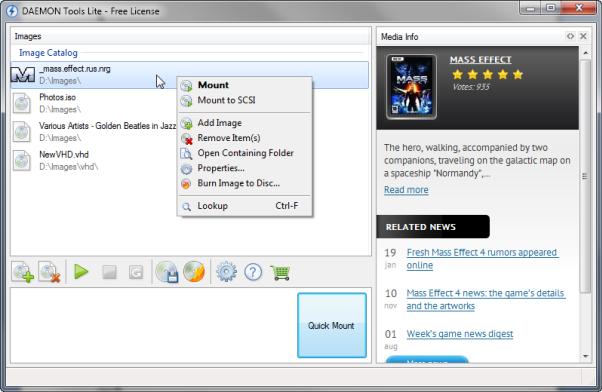 As always, I can mount ISO images using DAEMON Tools Agent, Gadget or Explorer: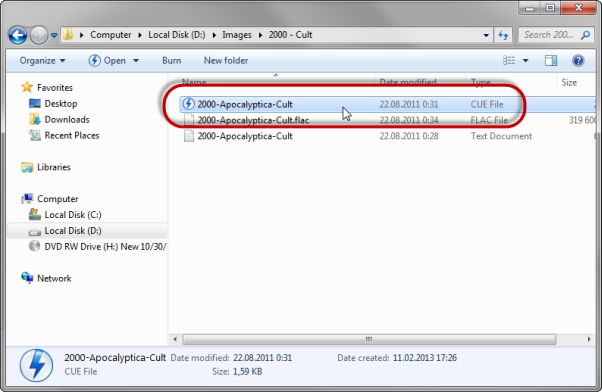 No matter which way you choose, a virtual DT drive will be created and an image will be mounted: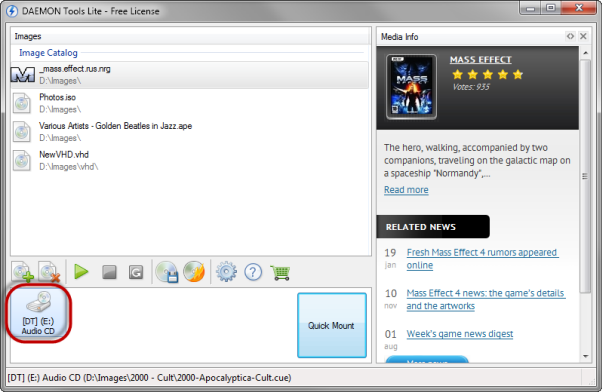 Fewer steps, more usability! What can be easier?
How to mount an image of the protected disc?
Talking about how to mount an image with DAEMON Tools Lite, we still have one undiscovered case. As you may know, some images of protected discs should be mounted to SCSI virtual devices. To emulate SCSI drives, I need to install SPTD driver (be sure that you have also checked this option during the installation). What should I do next?
By default, all images are mounted to DT virtual drives. They work faster and are more preferable. To mount some secured images, I should choose SCSI. How to mount an image to SCSI virtual device? Just check this option from the image's contextual menu in Images catalog: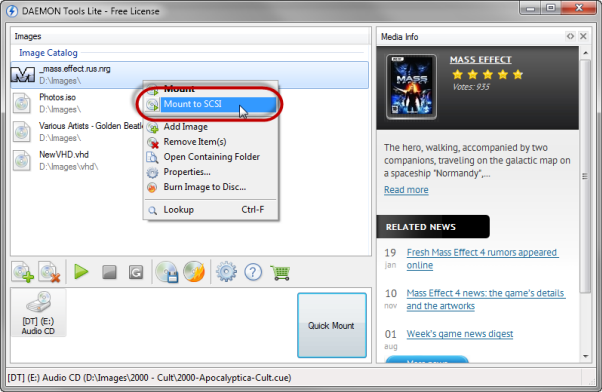 VHD, VMDK and TrueCrypt mounting
When it's clear how to mount with DAEMON Tools Lite, I can move to the next awesome feature introduced in the new version. Now DAEMON Tools Lite allows emulating HDD virtual devices and using them for mounting VHD, VMDK and TrueCrypt files.
VHD and VMDK files represent a virtual hard disk drive and are used by virtual machines commonly. Now you don't need a special software to look inside the virtual representation of the hard disk. Just use DAEMON Tools Lite and mount them as ordinary images.
TrueCrypt file is an encrypted container with data you want to keep protected. You can create TrueCrypt files using DAEMON Tools Ultra or DAEMON Tools Pro. And now, you can manage TrueCrypt files with DAEMON Tools Lite too.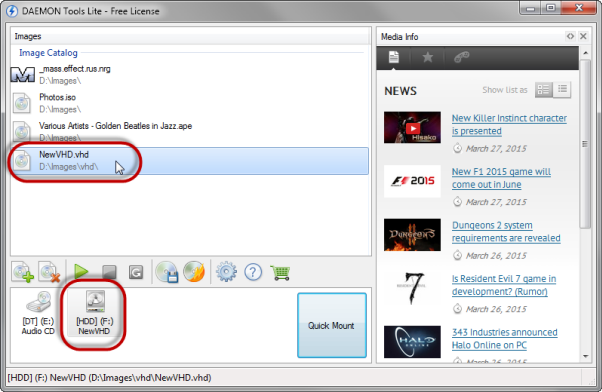 Windows 10 support
Are you excited about the next generation of Microsoft operating system? I have the preview and can use DAEMON Tools Lite on it too! With the new version, the application works on all versions from Windows XP to Windows 10, cause we are proud to keep abreast with IT innovations.
Mount ISO images, VHD, VMDK and TrueCrypt files and get special bonuses!
At the end, I'd like to remind you about the types of licenses available for DAEMON Tools Lite. There are three of them: Paid Personal, Paid Commercial and Free one. Personal License includes not only the application itself, but also all its forthcoming updates, can be installed on 3 PCs, guarantees 24/7 support and removes all third-party offers from the installation process.
Commercial License will be interesting for business owners, and Free License contains third-party offers, which you can skip during the installation, and doesn't guarantee the full support. You can learn more about DAEMON Tools Lite licenses in my previous post.