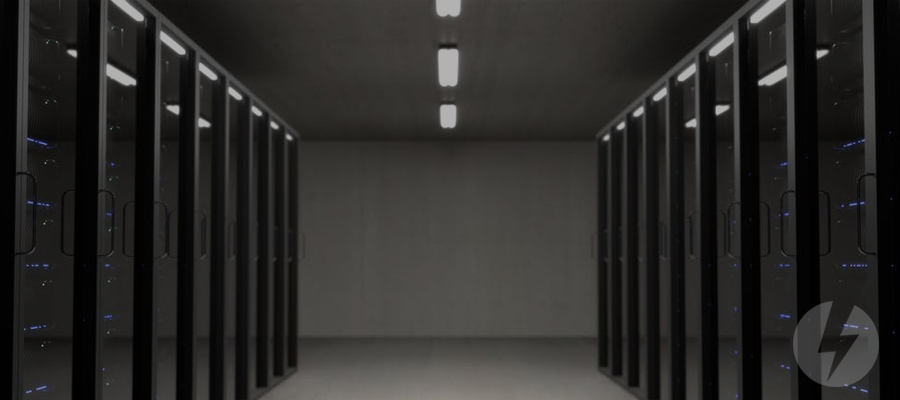 No matter at home or at work, different people come to a single question: how to organize an easy-to-use and cheap network attached storage available for many clients?
I would like to tell about iSCSI storage and explain how DAEMON Tools iSCSI Target can work for you and me.
There are many situations, in which you may need iSCSI storage. Sharing drives or data in the office is the most usual case. Also you can evaluate the advantages of iSCSI-based networks at home, getting access to the common storage from several computers. And of course, iSCSI server is perfect for sharing educational videos, lectures and examples with students at school, college or university.
Before describing the separate cases, I would like to briefly explain the main ideas of iSCSI storage and illustrate the advantages of this technology.
What is iSCSI storage and iSCSI protocol?
There are several protocols used for sharing data over network. One of the most popular ways to organize network attached storage is to use Fibre Channel. However, this technology is rather expensive, and I would recommend another prevalent way to create storage – iSCSI.
iSCSI carries SCSI commands over TCP/IP networks, which are often used both in modern offices and houses. This protocol allows sharing the iSCSI storage over LAN, WAN or Internet. So, your iSCSI server doesn't require any additional network, which greatly reduces its cost. Moreover, with Internet, there is no size limit for the network, while Fibre Channel is usually set to connect the computers, which are placed close to each other. Also modern cables used in iSCSI-based networks provide high data transfer speed, exceeding some Fibre Channel solutions.
iSCSI storage is simple to create and manage as it doesn't require additional network and can be set using software solution. Let's go on with DAEMON Tools iSCSI Target to have a closer look.
Sharing physical optical drive using DAEMON Tools iSCSI Target for Windows
Let's get from theory to practice and try DAEMON Tools iSCSI Target in use. We have several computers with Windows OS at work, but only one has physical optical drive. Actually, I burn discs very seldom, but sometimes I have to, and it is not convenient to use the drive on someone's computer. Let's see how DAEMON Tools iSCSI Target for Windows may help.
First, I need to download and install the program on the machine with physical optical drive. This computer will be my iSCSI Server. I launch the software on it and click Add button. I choose Physical optical device as a storage type, 'cause the drive needs to be shared with other PCs in the network: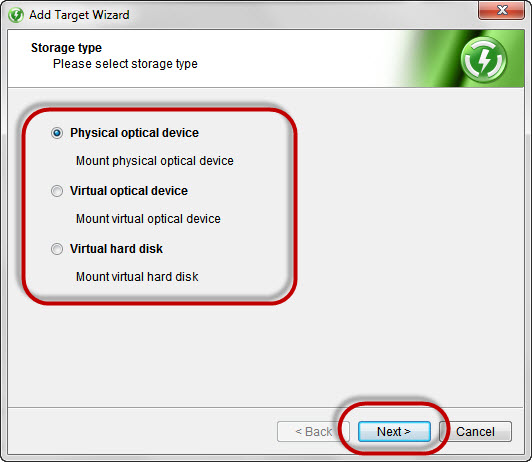 Next step is to set up the common target options: name, alias and access permissions. However, I wasn't able to change the maximal number of connections because only one user can work with physical drive at a time.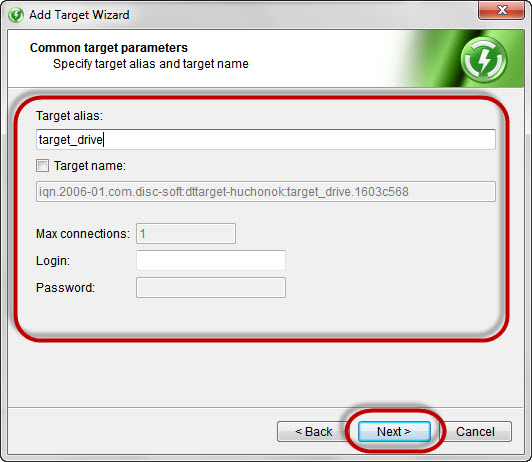 The last step – I need to choose the drive I want to use as a target and click Finish button. This way my drive has been shared!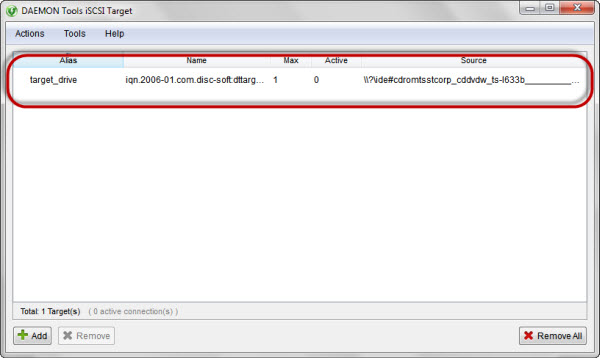 The target is ready, but in addition to DAEMON Tools iSCSI Target, Windows-machine of client also needs special software – iSCSI Initiator. I will use DAEMON Tools Ultra.
I can add new server in the iSCSI Targets tab. It's pretty easy – I just type-in the IP address and port (3260 by default) of the server machine. Then, I select the needed target and connect. That's it! Now the physical drive is available from my machine.
Sharing VHD with DAEMON Tools iSCSI Target for Linux
After successful usage of DAEMON Tools iSCSI Target at work, I decided to try it at home. Here I don't use Windows due to its high price, and Linux is installed on all my home computers. I like photographing, but the photos are stored on my PC. What do I need from DAEMON Tools iSCSI Target? I want to share the photos with my family. Let's try to do it.
I have downloaded and installed the program on my PC. This machine will be an iSCSI Server, and this time I will share not the physical optical drive, but VHD. DAEMON Tools iSCSI Target for Linux allows using the already existed virtual hard disks, but I have none. That's why I am going to create VHD while I will be adding a new target.
So, I launched the program, chose Add iSCSI Target… option from Actions menu and selected Virtual hard disk as a storage type. Then I set up the common target options. I have three computers in my home network, so the maximal number of connected users will be two.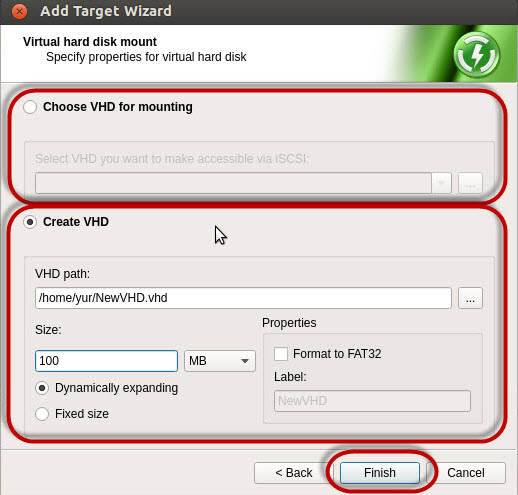 On the next step, I created VHD. I chose the dynamically expending size of virtual disk 'cause I don't know how many images I'm going to store. Then I clicked Finish button.
Now my VHD is ready, and I can save all my new photos and share with my family members, so they can view photos on their own computers.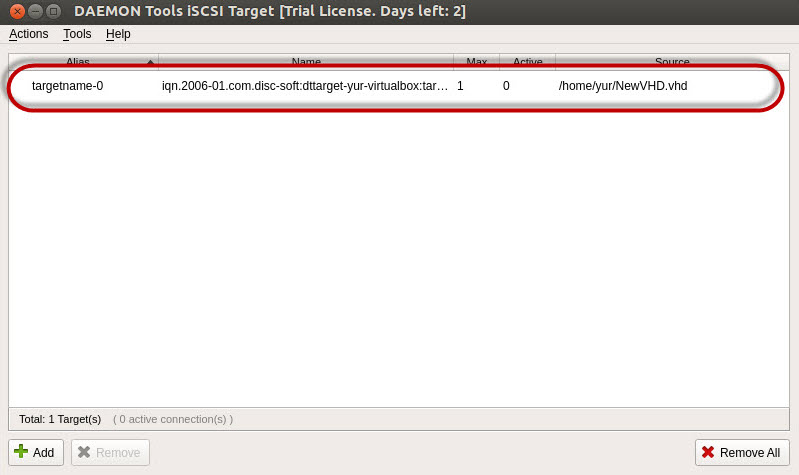 Sharing virtual image with DAEMON Tools iSCSI Target for Mac
While I was writing this article, my sister asked for a help. She teaches students at designing school, and, as many other designer, uses Mac for work. She has lots of virtual images with useful educational materials and needs to share them with her class. Well, that is a good chance to test DAEMON Tools iSCSI Target for Mac. The idea is the same. I need to download and install DAEMON Tools iSCSI Target for Mac, launch the program and click Add button.
The next step differs a bit – I choose Virtual optical device as a target.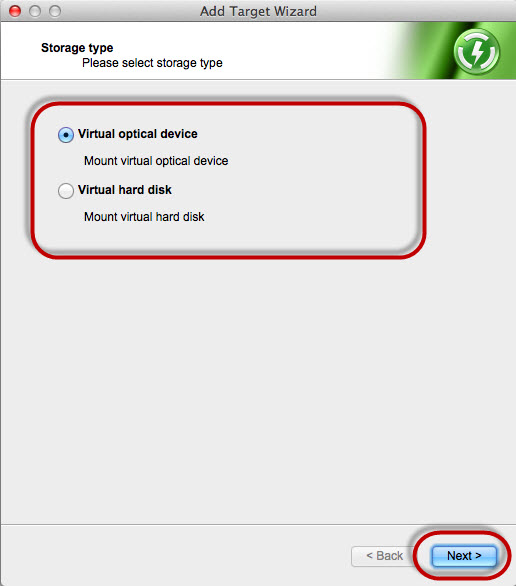 The following steps are the same: I have to set up the common target parameters and choose the image I want to share. As far as the image needs to be shared with a number of students, I need to change the maximum number of connections. DAEMON Tools iSCSI Target for Mac allows sharing with unlimited quantity of clients (the maximum number can be set in Preferences), but in my example I need just 10.
The virtual optical drive is shared, and now I can add several other images performing the steps above again.
As for my sister's students, they need to install some iSCSI Initiator for Mac. DAEMON Tools for Mac would be a great choice. Previously, I wrote how to work with this software and how to use iSCSI Initiator on Mac.
It's time to make a conclusion. DAEMON Tools iSCSI Target for Windows, Linux and Mac really allows creating network attached storage for different purposes and on various operating systems. It is an easy-to-use and smart software for making iSCSI servers that can be used in many cases.