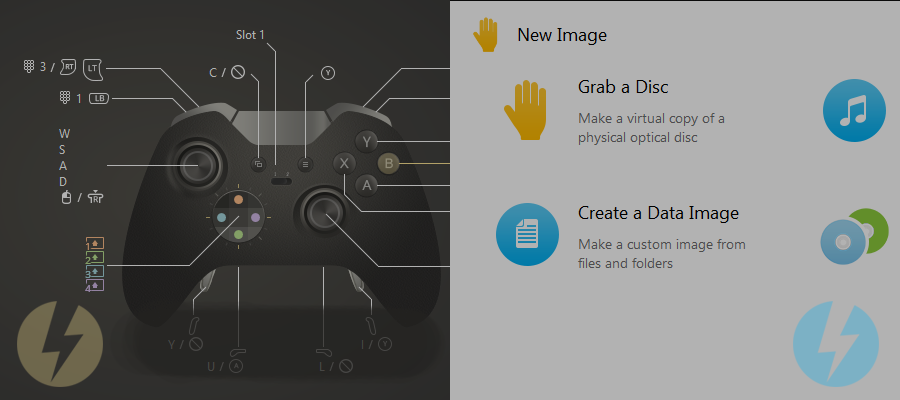 Fresh news from DAEMON Tools team
It's been a busy time at DAEMON Tools recently, and today we are happy to announce two awesome news. We have updated our most popular imaging software — DAEMON Tools Lite — and launched the brand-new app to remap Xbox One and Xbox Elite controllers.
DAEMON Tools Lite 10.5 allows creating custom-sized disc images and helps customize your images collection. Also, now you can try several advanced features for free. Just download the new version and choose the ones you want.
If you want to learn more about advanced features, visit the official site. Ready to buy some? Choose the needed ones here. Note that you can purchase them all together to save the half of the price.
Truly powerful gamepad mapper
reWASD is essential app for those who play games on PC using Xbox One or Xbox Elite controllers. The app allows you remap any button, pad, trigger or paddle to the key to make it completely personalized. reWASD is working on Windows 10 only, but the list of supported operating systems will be extended soon.
Learn more and get your free trial from the official site.
We will be happy to get your feedback about our updates. Feel free to contact our Support Team if you have any questions or suggestions.