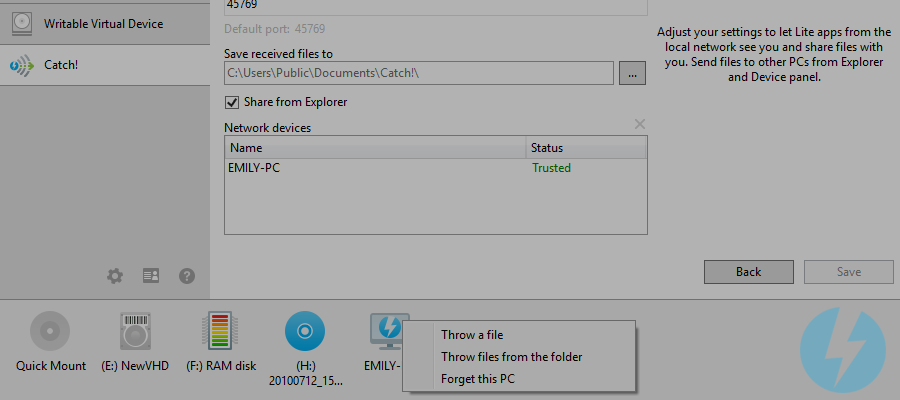 Remember the most popular and powerful imaging software in the world? Now it gets even better with local network file sharing feature! DAEMON Tools Lite 10.7 has been released last week, and we're glad to tell you about its new features.
Now every DAEMON Tools Lite user can share files over the network with Catch!. It's a part of DAEMON Tools Lite basic functionality, so you don't need to buy advanced feature to start using it. To share files between computers, you need DAEMON Tools Lite 10.7 on all the PCs in your local network.
How to customize local network file sharing: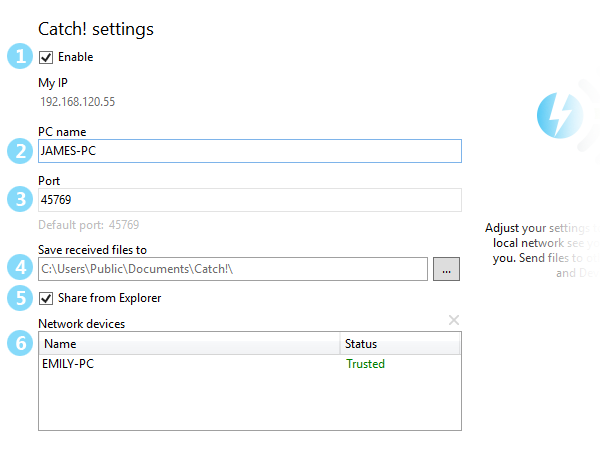 Choose Enable to turn Catch! on
Pick a name for your PC, that's how other users from the local network will see your device
Change Port if need or leave the default one
Choose where to save the received files
Check Share via Explorer to make everything handier. You'll be able to share files over network right from the contextual menu in Explorer. All the devices that you've added to Device panel will appear in contextual menu as recipients
Check the list of trusted and blacklisted devices. You can read more about it in DAEMON Tools Lite help guide.
Here's how to share files between computers with Catch!:
Right-click the PC in device panel, choose "Throw a file", or "Throw files from folder" to share files over network
Drag and drop files to a certain PC in device panel
If you have enabled the Shell extension, you can be a pro player and share files between computers directly from Explorer!
Apart from the easiness and convenience of local network file sharing it looks super friendly with terms like catch and throw :)
The latest DAEMON Tools Lite release also brings some other great features.
Windows Integration is an advanced feature that makes using DAEMON Tools Lite way easier with Shell extensions for the great part of app functionality. As an example — you can create an image right from Explorer. Or mount images. Or add a new virtual device. Gain an easy access to your features from Explorer!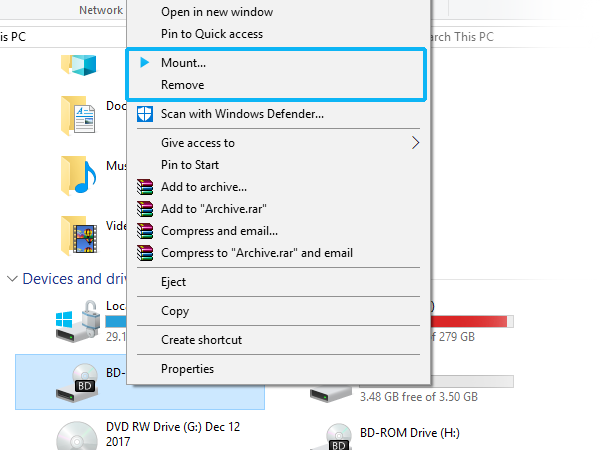 DAEMON Tools Lite now supports VeraCrypt files (*.hc) and permits to mount the split 7z and ZIP archives as images. So far so good!
Have you already tried local network sharing with DAEMON Tools Lite? We'd be happy to read your feedbacks!